Now more than ever, we all need to slow down, breathe, and take in the beauty and majesty of Mother Nature itself. Escape to the mountains and decompress at the Sonnenalp.
We are open! We'll continue to operate in adherence of State guidelines for hotels. To make reservations or ask questions please call 866.284.4411 or email info@sonnenalp.com.

Sonnenalp Procedures & Protocols
As we welcome you back to our hotel and the wonderful Vail Valley, we are committed to providing you with a safe environment that aligns with expert protocols for working to combat COVID-19. Eagle County has encouraged all residents and guests to follow the 5 Community Commitments of Containment. Please read this letter from Eagle County to all Vail visitors.
*Eagle County has mandated that customers and guests wear face coverings when entering any place of business or public indoor environment, and requires all individuals to wear face coverings in public outdoor spaces when less than 6 feet of physical distance from non-household members is expected to continue for 15 minutes or longer. In addition, the Town of Vail has implemented a mandatory mask zone in designated areas of Vail Village, Lionshead, Golden Peak and Cascade Village.
Our staff will maintain these 5 commitments and we encourage our guests to do so as well. Click here for a video version of these 5 commitments.
I will maintain 6 feet of social distance

I will wash my hands often

I will cover my face in public (Sonnenalp may provide face coverings if available)

I will stay home when I am sick

I will get tested immediately if I have symptoms
For further details on Sonnenalp Enhanced Safety & Cleaning Procedures please click here.
As of April 16, 2021, the Eagle County Public Health Order has been updated regarding COVID-19.
– All visitors are to be free of any symptoms consistent with COVID-19 for 14 days prior to arrival in Eagle County.
– 50% occupancy at indoor restaurants or up to 150 people
– Maintain 6ft distance when dining in public
– 50% occupancy at gyms
– 50% occupancy at retail stores
– 50% occupancy for personal services (ex. spa)
– Face coverings are required in public indoor spaces except while seated to dine
– Face coverings are required outdoors in Vail, Lionshead, and Beaver Creek Villages and when you cannot maintain 6ft distance in other towns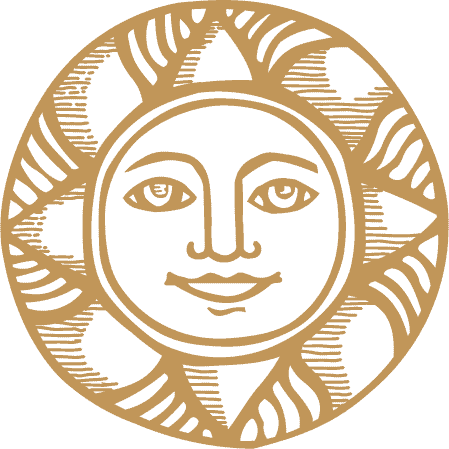 Check-In & Check-Out Procedures
We ask that you contact the hotel 15 minutes prior to arrival so we can prepare staff accordingly. Day of arrival text messaging will be sent to guests with updated guest service procedures.
Hotel porte-cochere will be separated into arrival and departure lanes and zones to minimize guest meeting points.
On-site Valet Parking will be available for a fee as well as self-parking at the Vail Parking structure.
In the event of multiple arrivals at one time, we may stage the check-ins to better allow for social distancing in the lobby.
All check-ins will be pre-keyed to minimize contact time.
A credit card authorization on a sanitized chip reader will be required at check-in.
Additional liability release information has been added to our registration card. Please click here for details.
Luggage will be delivered to the main entrance of the room confirming delivery. Room tours will not be conducted; however, all room feature information will be available in printed and digital formats.
Valet attendants will be disinfecting high touchpoints pre and post service
CHECK-OUT
Please contact the front desk 15 minutes prior to your departure so they can prepare your folio, and if necessary, organize luggage assistance and pull your vehicle into the port.
Spa facilities including the pool, hot tubs and fitness area will be open from 7am to 9pm.
At this time lockers and showering facilities will not be available in the locker rooms. Please change clothing and shower in your guest room.
In order to enter the spa, it will be mandatory for all guests to wear a mask.
Masks must remain on at all times during treatments and in the relaxation area.
Masks may be removed while swimming or in the hot tub.
Maximum occupancies will be limited in the pool, hot tubs, and fitness facilities, with appropriate signage to guide guests.
Pool lounge chairs will be spaced at least 6 feet apart between parties.
Towels will be available from our Spa Concierge. Please deposit used towels into a laundry bin.
A spa liability release form will need to be signed by our non-hotel spa guests.
Restaurant & Room Service
Guests must wear a mask upon arrival and departure of restaurants.
At this time, we are asking all guests to make reservations for all on property dining (Ludwig's Breakfast, Bully Ranch, Swiss Chalet). Reservations can be made directly through our restaurant concierge via phone at 970-479-5523 or email restaurants@sonnenalp.com, online via OpenTable or via the main concierge (970-479-5429).
Ludwig's will be open from 7am to 11am (7am to 12pm on Sundays) for breakfast and will be served a la carte style only.
Bully Ranch will operate as normal from 11am to 10pm while implementing recommended safety guidelines from the county. The bar area in the Bully Ranch will only be open for pick-up orders.
Swiss Chalet will be open for dinner from 5pm to 10pm, Wednesday through Sunday while implementing recommended safety guidelines from the county.
Room Service Room Service will be available from 7am to 10pm. To maintain social distancing, we will provide your order at the door (on a table or tray) for you to bring inside and the check can be signed at the door. Please set your table or tray outside of your room when you are finished and call room service for pick up.
Our Activities department will be offering guided snowshoe tours for adults throughout the winter.
Private Family Activity options will be available upon request, please contact our concierge for more details.
Kids Club is limited to two separate households (5 children maximum) and reservations are required.
Daily service will continue as usual, however, due to social distancing guidelines, housekeeping staff cannot be in the room at the same time as guests. We ask that you please alert the front desk or housekeeping staff of a timeframe when housekeeping can clean each day or provide this timeframe upon check-in.
For guests staying a longer duration, linen changes will occur every 5th day unless requested earlier.
Decorative bedspreads, decorative pillows will be removed from rooms and Mini-bars will not be accessible at this time.